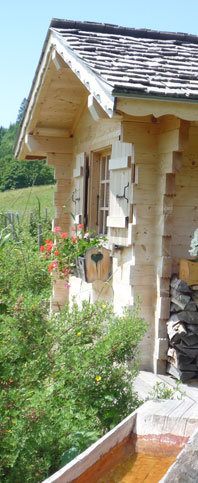 Chalets VITTUPIER offers you a range of finished projects for your home needs or leisure use.
We can produce traditionally crafted 'mazots' (outbuildings), play-chalets, garden sheds, garages…
You may select from our catalogue or opt for a bespoke solution if that's what your projects need. We can offer you a variety of options, from flatpack kits direct from our workshop to site-assembly of your construction (within our immediate area).
If you need more information for your project, please contact us so that we can handle your query effectively.